Start Your Class Reunion Website Today!

Bring all your classmates
back together on your
own private website

Quick

Easy

Affordable




Use the form below to check the availability of your web site address and learn more about our package.




Our revolutionary class reunion web site portal will have you
and your classmates reconnecting in no time for years to come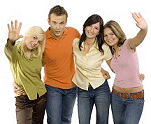 Bring your high school or college classmates back together and preserve your class history on your very own class reunion website from Ourclassonline. Your reunion website comes preconfigured with everything you need to reconnect with your classmates. We've made it so easy for you to customize & manage a professional looking web site. All you and your classmates do is add the content. No need to understand web publishing tools or be a web wizard. Optionally enabled site password protection lets you control the privacy level of your class website.



It's more than a web site...it's a powerful program!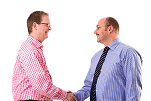 Packed with tons of great interactive features that let your classmates interact with each other and directly contribute content to your site. Powerful software and centralized browser based admin controls allow you to easily customize and manage every aspect of your site. Reunion committee tools help you manage mailing lists and attendance and mass email classmates. Setup convenient online payment processing for your reunion event.


One fee covers everyone
Never pay per classmate subscription fees again to reconnect! Join our growing list of satisfied customers who are finding it quick, easy and surprisingly affordable to get their whole class online.


Quite simply.....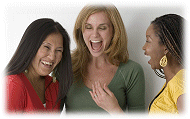 The most comprehensive and powerful class reunion web package of its kind to reunite classmates of all ages on the market today. Don't spend countless hours or dollars developing your own site when you can be online and fully operational in as little as 24 hours! Find out why classes who use our product renew their service with us year after year.



The #1 choice of reunion committees and classmates everywhere!

"I must say I am literally dumbfounded at how powerful your product is and how easy it is to use. I know everyone is feeling it was a great investment. It looks like you have literally thought of everything. I am sure we will be with you for many years to come."

"Hands down this is the best package I have ever seen for reuniting with classmates. Hats off to you guys for a really great product."

"What a fabulous way to help us on reunion committees and keep our classmates in touch after our reunion is over!"

"Other sites may be cheap but this one is for keeps."

"Our new web site was directly responsible for increasing attendance at our class reunion. We have had over 20,000 visits in our first 6 months. Our classmates absolutely love it!"

"Your customer service is unparalleled with any that I have ever received from anyone in internet land."


New! Family websites from the makers of Our Class Online!
...helping build
strong family ties



Create a home for your entire family on the internet on your own secure private family website. Powerful genealogy features let you create and maintain your family tree & family history online for the whole family to enjoy. Great interactive features - message boards, photo galleries, slide shows, news & more. Fully customizable. Visit www.mygreatbigfamily.com for more info. Private secure family websites.
We give you the tools that quickly empower you and your classmates to create your own reunion on the internet.
Great Interactive Features:

Online classmate contact list
Message boards
Class reunion organizer
Classmate finder
Photo galleries
Photo Downloader
Live chat room
Event calendar
Mass email classmates
Electronic yearbook
Classmate biographies
Then and now photos
Discussion groups
Sell reunion tickets online
Class Trivia
Photo gallery & club creator
News
Guestbook
Polls
Midi music jukebox
Admin control panel
Optional password protection
Photo & message screening
Contact list protection
Assign feature moderators
Hosting and domain name
250MB of storage
& much more...

Live Demo
Sample Reunion Sites
Are you having
a class reunion?